Meet Dave and Zach Boehm – the owners.
We formed this business because we have both worked many years for a large HVAC corporation and strive to run our company with a very different approach than large corporations do.  You are not just another number with Boehm Heating & Cooling. Unlike big companies whom the customer pays for that company's investments and overhead costs, we strive to always operate with honesty and integrity being our top priority, keeping our costs low, and always putting people first.
You will find at Boehm Heating & Cooling that we are a unique and different type of HVAC company. Our team believes in "old school" standards and work ethics. We are a small family-owned company, and we can therefore afford to keep our overhead and customer costs low. We will always work hard to earn your trust. Whether you are a commercial client with multiple properties or a residential home owner, you will be treated with your best interests as our priority. Other companies want to make a quick buck and move on, but Boehm Heating & Cooling is committed to establishing a strong, life-long relationship with our clients. We realize that our best advertising is your satisfaction.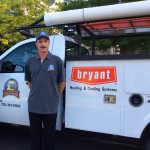 Dave Boehm has over 36 years experience in the HVAC business. He worked many years for a large company in Denver, CO, venturing out to start his own company in 2013. Dave is a well respected installation tech in the industry among many builders. He specializes in multi-system homes and has installed HVAC systems in some of the most prestigious homes in the Denver, Colorado area. He has extensive experience and knowledge in all residential and commercial HVAC jobs. Dave is NATE certified and holds a Master Mechanical license.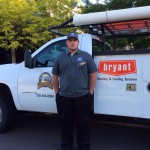 Zach Boehm has 12 years experience, having started working in the HVAC industry for a large company in Denver, CO at the age of 16, starting as summer jobs, then full-time after graduation.   He went to school for HVAC certifications and training, and now is co-owner with his dad at Boehm Heating & Cooling.  Zach is a NATE certified technician and is very detail-oriented and a true professional. Zach specializes in residential and small commercial HVAC jobs.
Both Dave and Zach are passionate and enthusiastic to perform the very best job for each and every customer, and treating your home or business with the utmost respect.